Hello everybody,
One of my favourite trends or clothing features that has emerged recently is to do with sleeves. From split sleeves to fluted sleeves, I love it! I have decided to share with you a few of my favourite, more affordable pieces that are new in this month. Enjoy!
Olive Green Brushed Split Sleeve Top – New Look – £17.99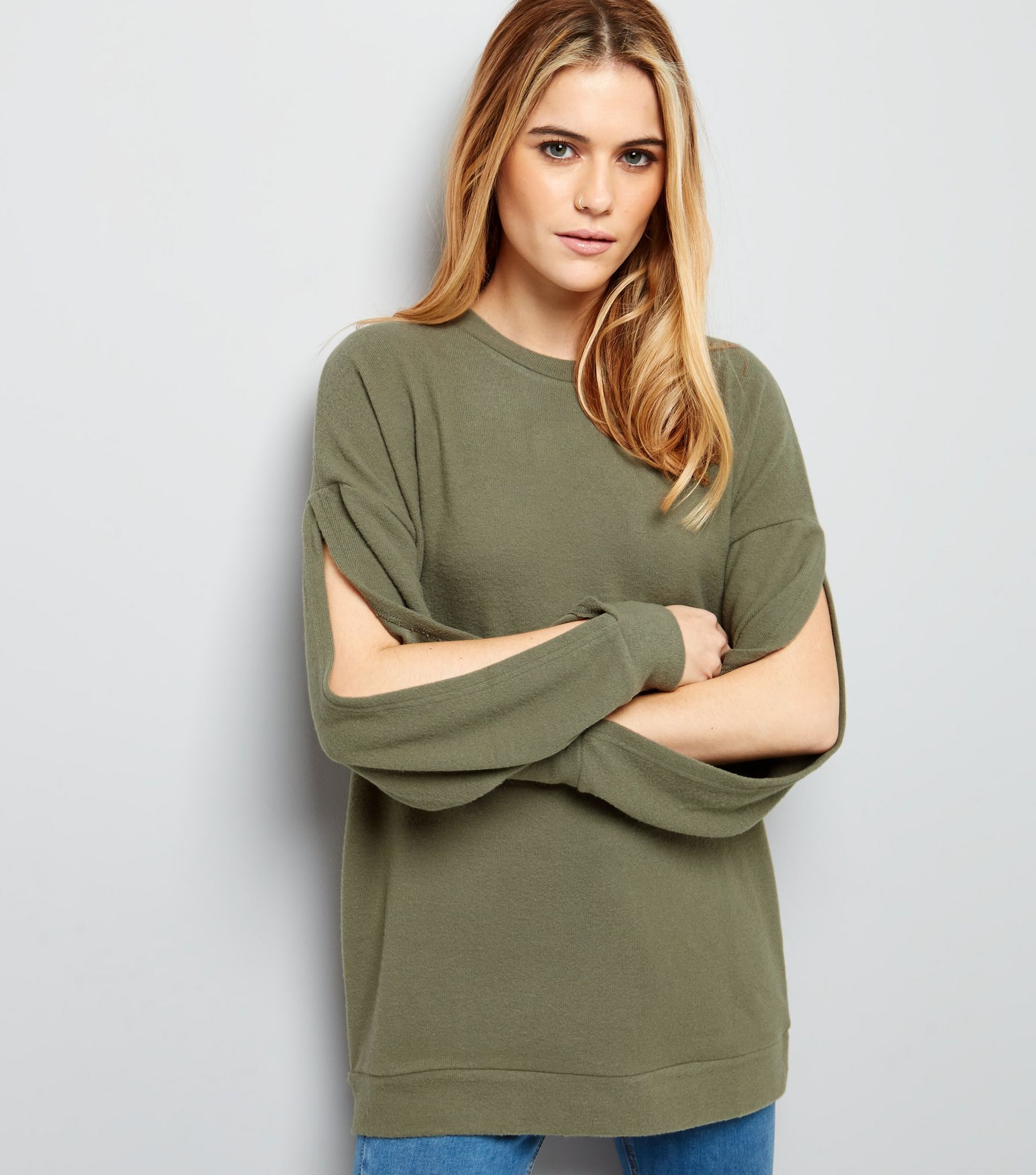 I'm loving the neutral khaki colour of this jumper and I think its perfect for spring as with the gorgeous split sleeves, this wouldn't be too hot or too cold. It looks great on the model tucked into the front of her trousers to achieve a dip-hem style look. The material looks lovely and soft, and for under £20 this is a steal! I'll definitely be buying this at the weekend.
Dark Red Bell Tie Sleeve Top – New Look – £15.99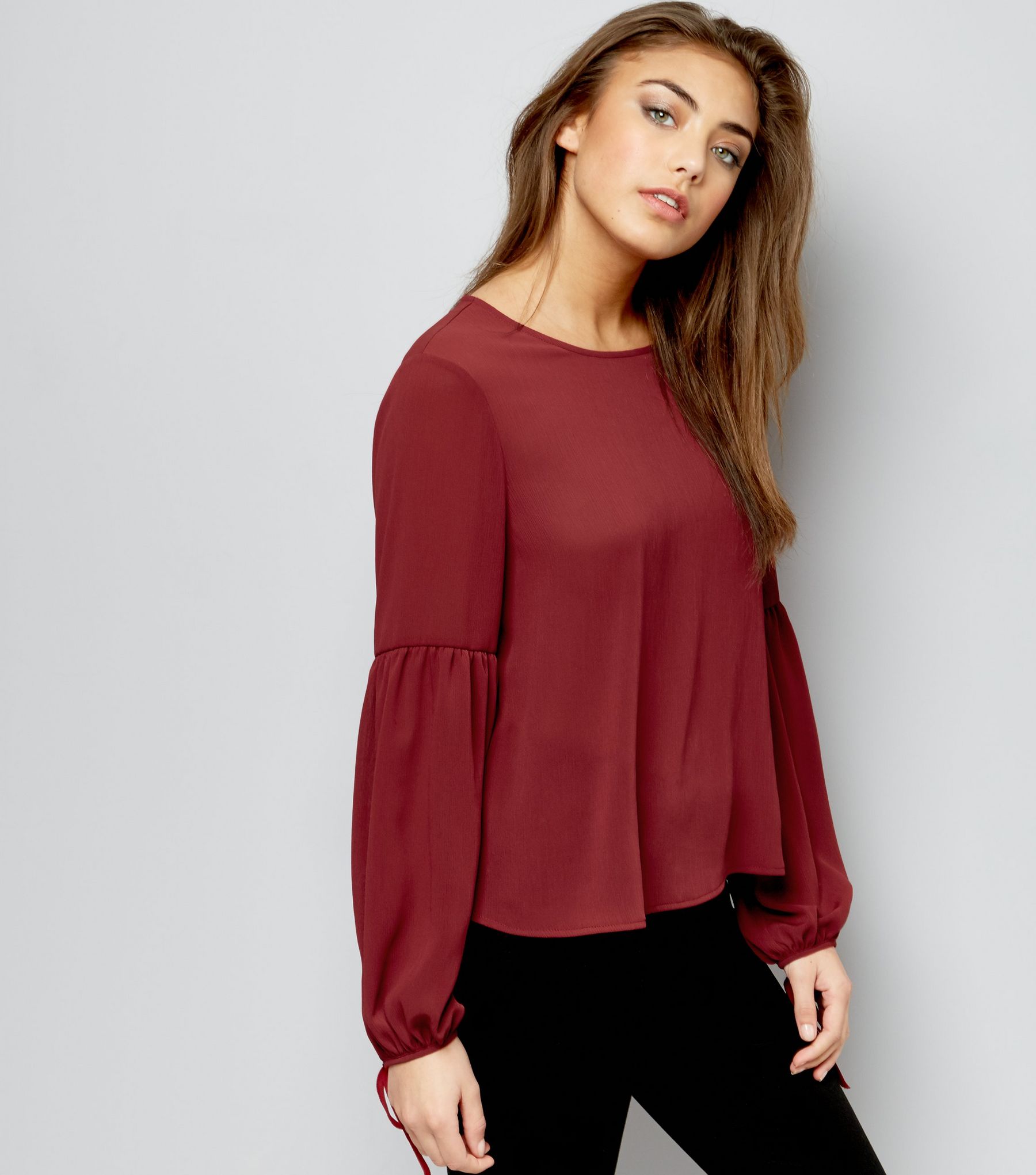 This tie sleeve top is so cute and I love how it is combined with a bell sleeve style too. Again, I love the neutral rusty colour and I can see it being huge this spring season. I would team this with black skinny jeans and either heels for a night out or some chunky heeled boots for a day of shopping or running errands. Also, £15.99 is a bargain for a really high-end looking piece! This also comes in yellow or white.
Khaki Drawstring Hem Bell Sleeve Top – New Look – £19.99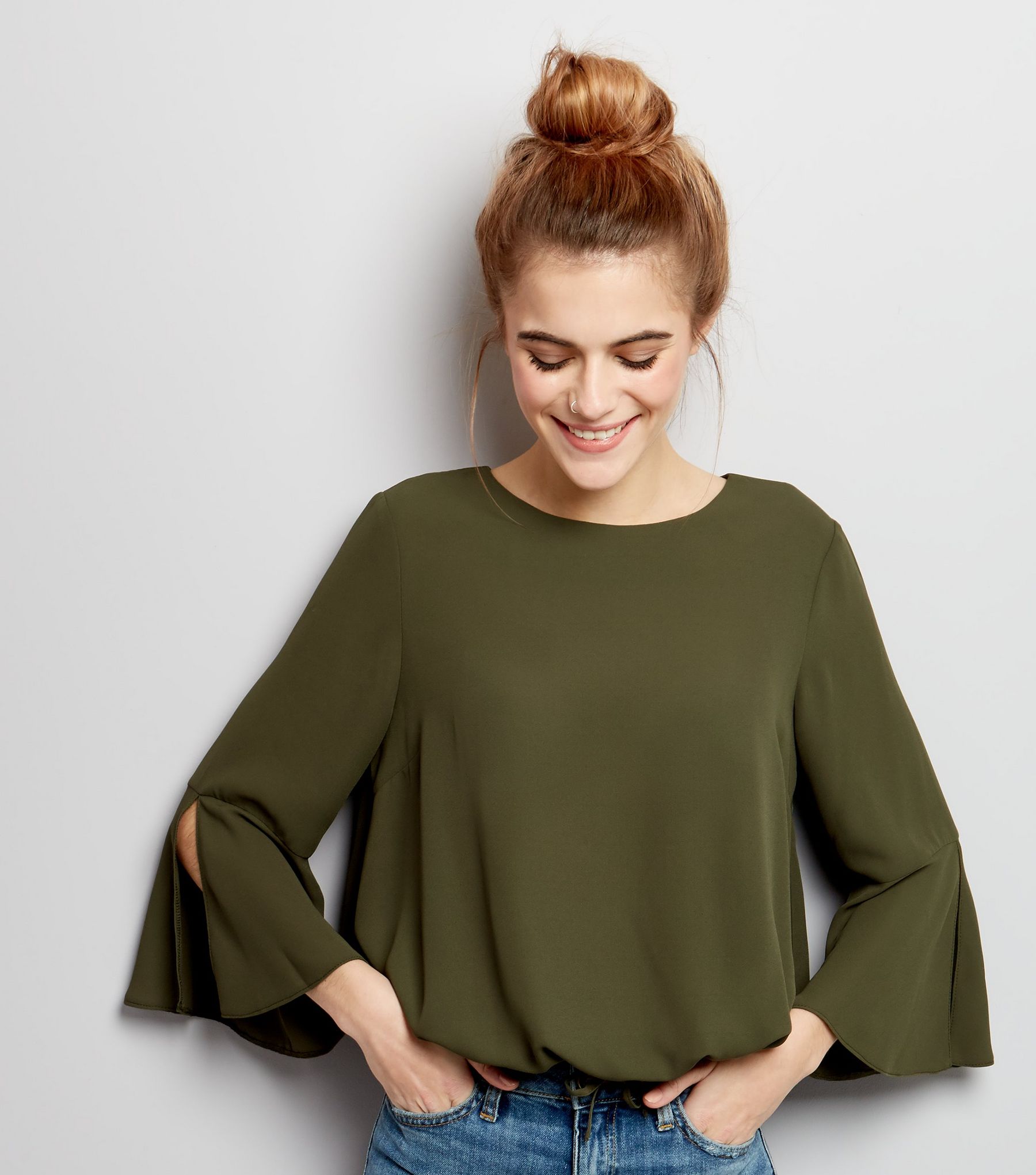 What I love most about this is the drawstring hem detail. It looks so flattering and yet really comfy and casual too. The bell sleeves are super feminine and the khaki colour is flattering to all skin tones and hair colours. I like how it brings out colour in the cheeks.. which lets face it – we could all do with at this time of the year! This one might jut be my personal fave at just £19.99!
These examples have all been from New Look, purely because they are such great value for money! Other high street and online stores have some great pieces too though.. particularly Missguided most recently. I hope you have enjoyed this post and get investing because I think this 'feature sleeves' trend will be sticking around for the summer too.
Hope you are all happy and well! Have a beautiful day 🙂
K. x