Hello everybody,
I was bought these Pokémon Go themed bath bombs for my birthday and I had to share them with you all!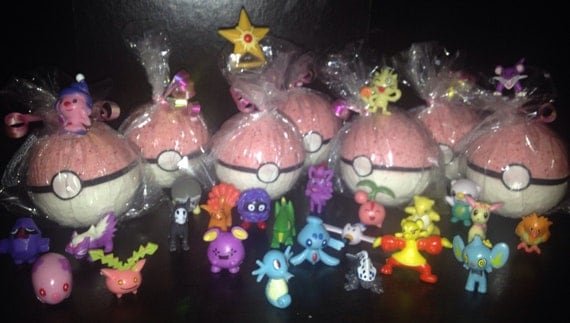 They are available from an Etsy store called LoveUrTub – https://www.etsy.com/uk/listing/468897411/gotta-ketchum-all-with-toy-inside?ga_order=most_relevant&ga_search_type=all&ga_view_type=gallery&ga_search_query=pokemon
They are so much fun and my fiancé even stole a few from me because he wanted to use them so much! They smell fantastic and fizz for about 5 minutes before dissolving completely and revealing a small plastic figurine of a Pokémon inside. All of the Pokémon I received were from the newest generation, which unfortunately I know less about; I'm more a fan of sapphire and leaf green and don't like the new Nintendo DS games anywhere near as much.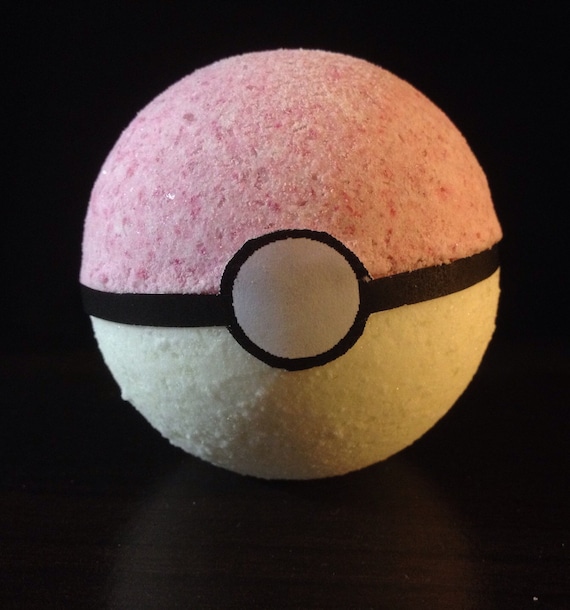 Did I mention that they smell incredible too! They are available in five different scents: Cinnamon bun, honeysuckle, strawberry, lavender and orange. I got the strawberry ones and they turned my bath water a lovely bright pink colour (Who doesn't want a pink bath?!). Also, more importantly, they did not stain the bath tub at all! This is something that I always worry about when purchasing this type of product but there were no problems at all.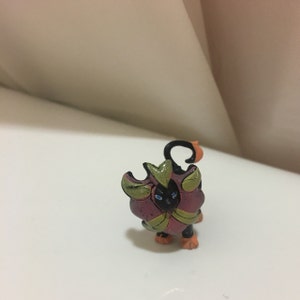 The little figures are so cute! I would love it if they would create some from the first few Pokémon generations.. although if they did I would probably end up very poor!
I hope you have some lovely baths with these! Have a smashing day 🙂
K. x